You've decluttered and cleaned. Now it's time to add some razzle-dazzle. Here are my ten favorite staging products that make big impressions.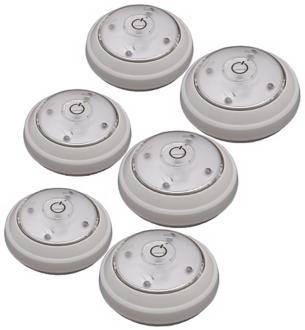 Add some sparkle to your kitchen with a set of 5 wireless puck lights under the kitchen cabinets. For about $46 your kitchen work areas will look larger, cleaner, and more modern. These lights have three settings. Set them on high when your house will be shown. Each light uses three AAA batteries, good for 60 hours. Find them by following this link for Lamps Plus, or at local home improvement stores.
For unsurpassed glamor, nothing beats a crystal chandelier. You may think your home's style doesn't support this kind of old world lighting fixture, but you could be wrong. I once sold a modest house to a woman who later told me that as soon as she saw the crystal chandelier in the dining room, she knew she wanted to buy the home. Old homes, new homes, small homes, big homes, all get a major dose of high style from a lighting fixture like this. The pictured model is from Lowes and sells for about $380. You could go lower,or you could go higher in price, but you will
impress. Try it in a bedroom or a hallway.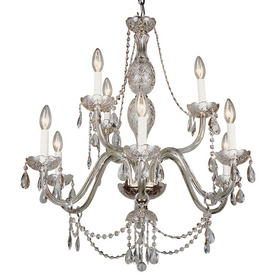 Whatever money you spend on a giant plant in your staged home will be money well spent. You can go for faux, or you can invest in something that will take some care, but love you back. Look for something like this if you really want to make a statement, and make it tall! Order this 8-foot tall bamboo plant for about $250 from Target.com and you will have it forever, looking as fresh as you please. Plop it into a large planter or set it on a stand or low table to make it even more wow!
When a room has really nothing special to recommend it, it's time to bring in an area rug. Spread one at the foot of a bed, or under a dining table and chairs, or in front of a sofa and club chair, and you've anchored the whole room. You can get this contemporary design, six-foot hall runner from Wal-Mart for just $40.
Along the same lines -- underfoot -- you'll get a home viewing off to a great start by laying a REAL welcome mat out front. Down with meager mats, and up with something like this, available from Overstock.com for $74. It measures about 5 x 7 feet, and is designed to be used outside. I think it would look smashing on a front porch.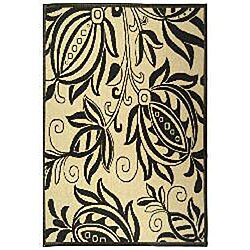 Are you wishing your kitchen had stainless appliances? You can give your white, black, or other appliances the look of stainless with a product called Liquid Stainless Steel. It's paint made from actual stainless steel powder suspended in a water-base clear finish that dries as hard as an automotive finish. I have not used this product, but my research tells me the results are very good. No one is having any problems with it. Cleanup is with soap and water. If you have a weekend and $150, you could convert the surfaces of a dishwasher, stove and refrigerator to stainless. Only downside is that next to a genuine stainless surface, it won't be an exact match. Read all about it and see the video here.
http://liquidstainlesssteel.com/
I'm a huge fan of pillows, and if your home is lacking some, you are missing an opportunity to perk up your space. Pillows will unify a color scheme, soften the feel of a room, make mismatched furniture look perfect together, freshen up an outdated room, and add that special decorator detailing that upgrades a room and makes people want to linger. Buy them in pairs for a classic look. My
eBook
DIY Home Staging Tips tells you how to make your own for pennies (or less!). This one is from Chiasso.com.
Another high impact purchase for a living room is slip covers. The ambitious will sew their own, the wealthy will commission custom tailored, and others will order adjustable versions online. Surefit brand always looks good. A cover for a standard size couch will set you back about $60, and a large upholstered chair about $40. And you can make them
match!
Money spent on slipcovers is like money in the bank.
One of the easiest ways to give your whole house a fresh, contemporary look is to replace brass hinges and door knobs with polished nickel. Figure about $20 average per door for new interior door knobs. Hinges will cost less than $8 per door.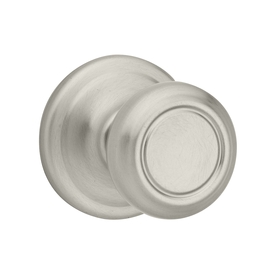 Finally, I'm encouraging you to get yourself to a bed and bath store, a department store, or a discount store like Marshalls, Kohls, or Tuesday Morning. Splurge on a couple of complete sets of great bath towels, the ones designed to be both thirsty and gorgeous. You know the ones. These are not for everyday use. These are the display towels that get put out when you have a house showing. Once your home sells, you can actually use them! The photo is from Crate and Barrel's Marimekko line.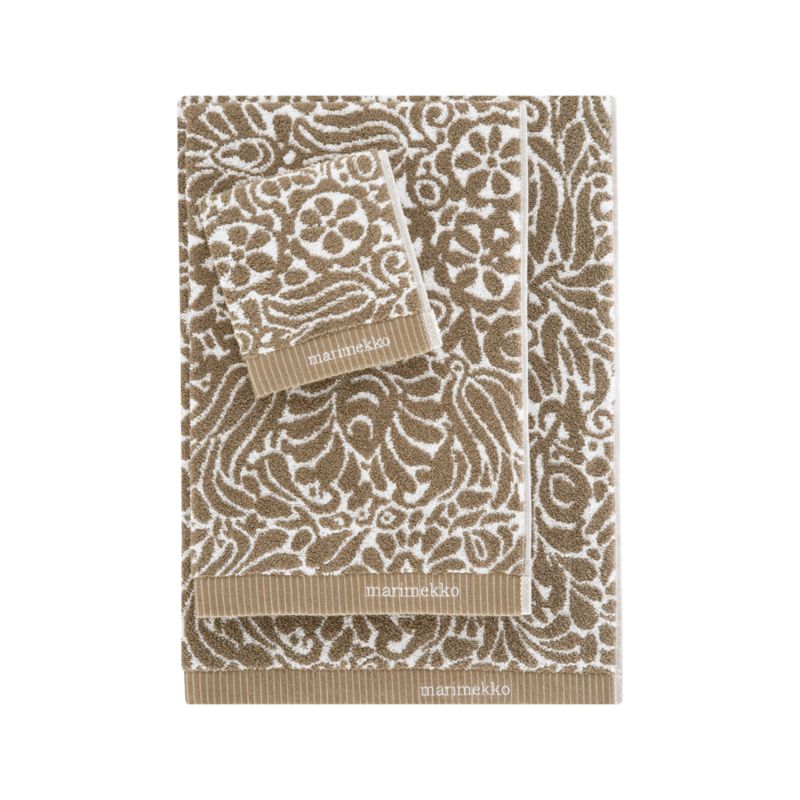 The only trouble with adding these luxury touches to your home is that you'll hate leaving it when you sell. Relax! Plants and rugs and pillows and towels move with you when you sell your staged home.