W
e have a guest poster
today. It's Stacey Sherman who writes
the blog,
Spiffed-up Spaces
.
Stacey's blog and her North Carolina-based business both focus on helping people fine tune their homes to make them practical, comfortable, stylish, and more enjoyable.
It's a tall order, but Stacey has a passion for it, and has been doing it long enough to know how to revive, renew, and redo any home for any one. Stacey offers individual consultations, group presentations, and workshops. Visit her site to see her portfolio and read her blog.
Just for you, she decided to write about the difference between good curb appeal and
GREAT
curb appeal! Here's what she has to say. And, a big "Thank You" to her!
Have you ever done the "Yard Sale Drive-by?"
It goes something like this.
It's Saturday morning and you get up early to venture out to a few local yard sales. The first one you visit looks like it has a lot to offer, so you slowly cruise by to check it out.
As you get closer, you notice that the merchandise looks "just okay," but not really worth getting out of your car for.
So, you either cross it off your list or make a mental note to maybe come back later in the day.
You move onto the next sale and this one immediately catches your attention. The items are "displayed" on long tables, not all over the ground.
The clothes are on racks or neatly folded.
The larger items are in pristine condition and visible from your car window.
Suddenly you just can't resist the urge to quickly park the car to get out and look around!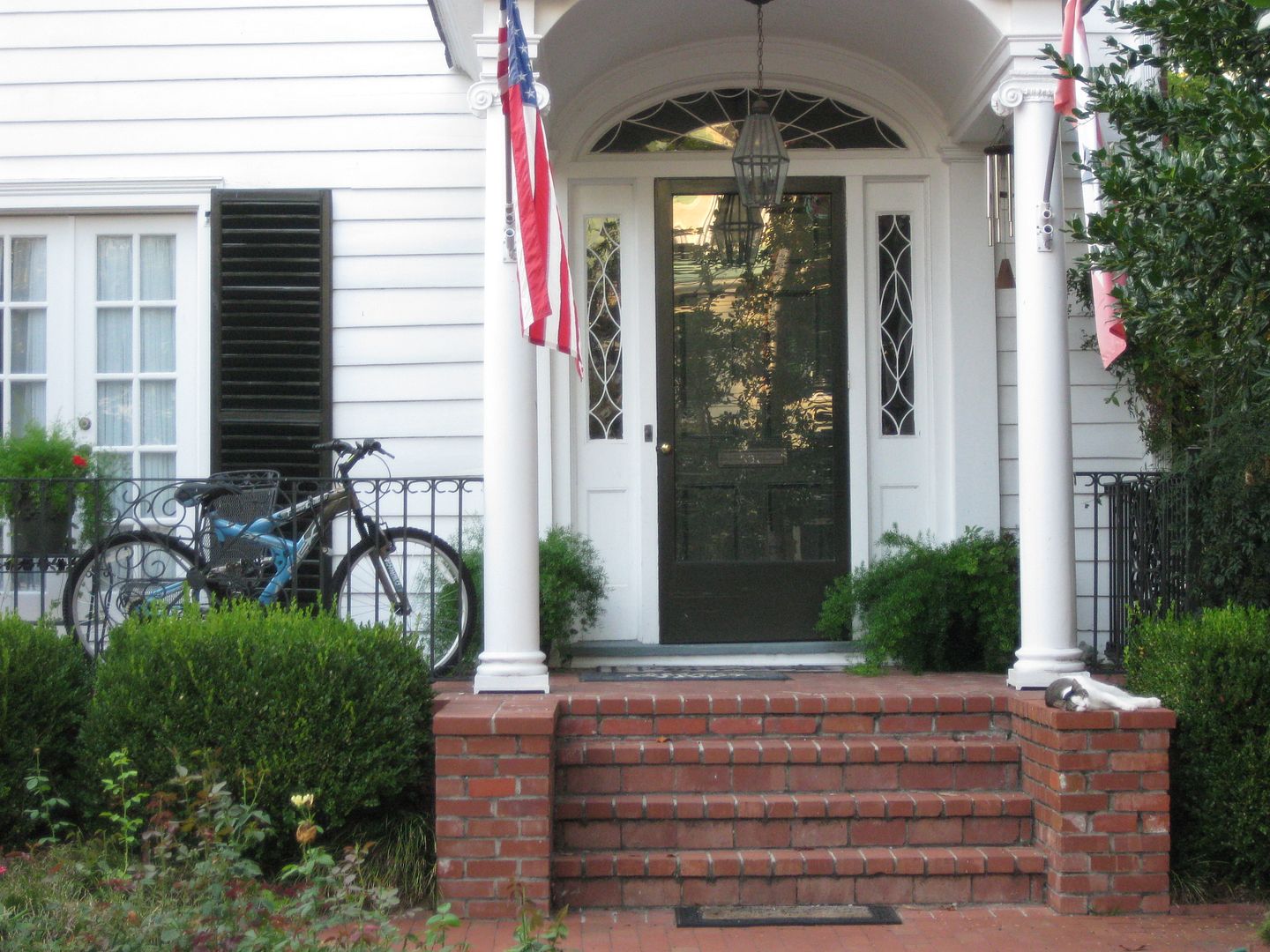 So, what was the difference?
The second sale had "Invite Appeal." It looked enticing and made you want to take a closer look at what it really had to offer.
The same thing is true when potential buyers are house-hunting. They aren't just looking for shelter, but are searching for THE place in which the next chapter of their lives will be played out.
Studies have shown that people don't buy based on facts or price alone, but that their feelings and emotions also play a large part in their spending decisions.
So, what does this have to do with staging your house for sale? Everything!
You want to make your house as attractive and inviting as possible so that potential buyers will want to see more of it. And, it begins before they even set foot in the front door!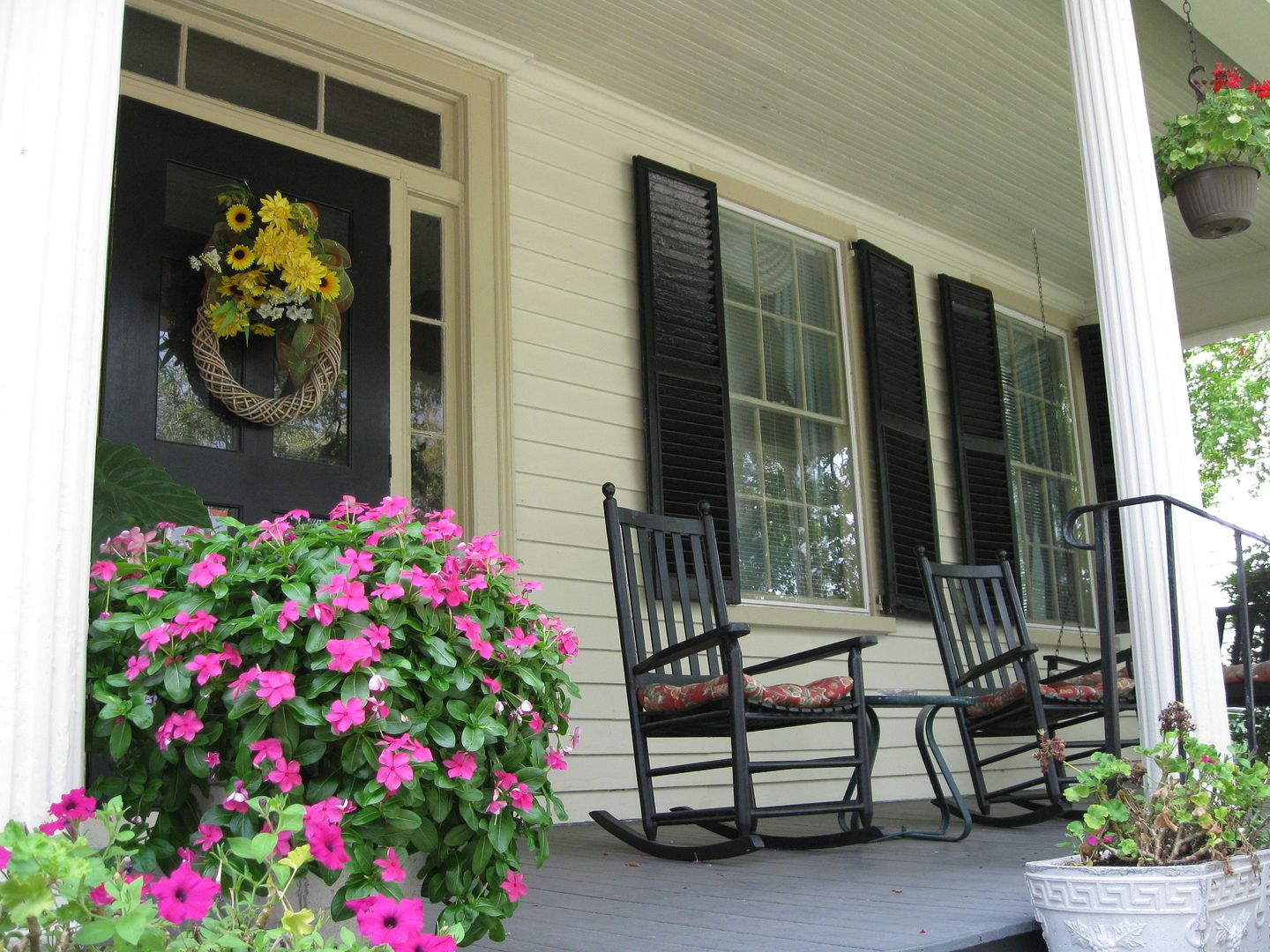 Curb Appeal Does Matter, but…
Exteriors are an important part of the home-seeking process. Houses can be (and have been) eliminated from a prospect list simply based on how they look. But, thanks to shows on HGTV, DIY network, and others, most buyers and sellers now know about "Curb Appeal."
Curb Appeal is how your home looks from the front curb, and is generally understood to mean that the yard and house are well-kept.
The lawn is mowed, the shrubs are trimmed, the yard edges are neat, and the flower beds have fresh mulch.
The house paint is in good condition, the porch railings and floors are maintained, and the front door is clean and painted.
The front walkways and porches are swept to remove dirt and cobwebs (especially in fall lest your home look likes it's decorated for Halloween).
All of these things ensure your house looks good from the street. They can keep it from being eliminated as a choice. But, what can you do to make your house even more enticing to potential buyers?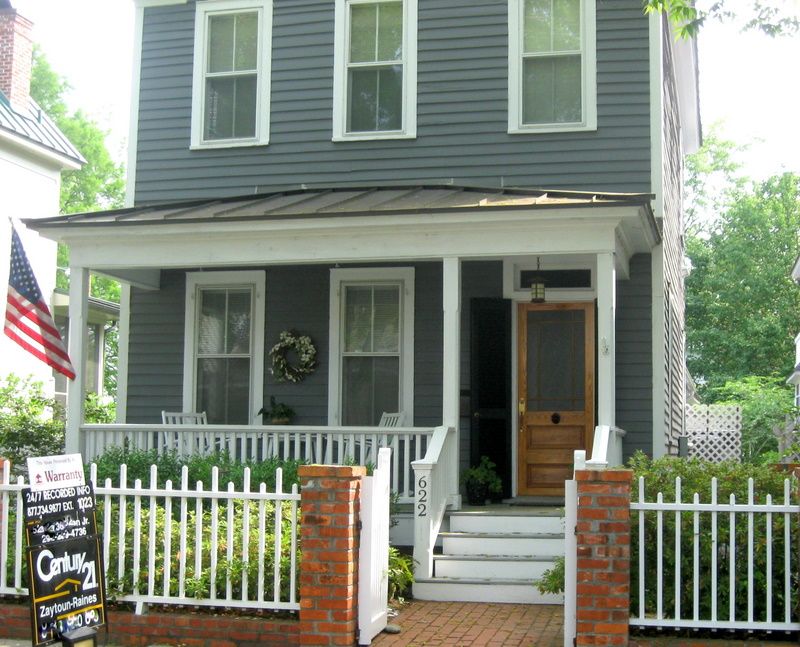 Add Some "Invite Appeal"
Invite Appeal is what causes buyers to keep looking or linger. It's something that subconsciously whispers to them, "Welcome! Come on in...You know you want to see more!"
Invite Appeal adds character, life and color to the house's exterior.
It might also invoke feelings of home, maybe from childhood memories or from some idea about what "home" should be like. And, with just a little effort, it's easy to create.
Very little curb appeal and absolutely no invite appeal.
Great curb and invite appeal here.
Invite Appeal How-to's
There are many ways to add "Invite Appeal" to a home. Below is a list of some of my favorite ways:
Add flowers or plants. Seasonal flowers in pots by the front door, on stairs and/or flower boxes add great color. Don't have a green thumb? Buy ready-made planters at big-box stores like Walmart, Lowes, and Home Depot.
Create symmetry with matching planters.
photo: www.bhg.com
Use outdoor furniture. A few chairs and side table make a quaint conversation area. If you have large, covered porch, a ceiling-mounted swing with pillows & a throw blanket are nice. For smaller porches or stoops, a petite bench is a great choice.


Use fabric cushions on chairs and benches. All-weather fabrics, like Sunbrella, fade less and hold up well in the elements. Cushions can be found seasonally at local stores and year-round on-line. Also, most fabric stores carry a line of exterior fabrics by the yard.
A tall (about 2-foot) concrete or terra cotta planter or a weather-resistant basket can hold umbrellas in spring/summer time or ski poles in winter.
Add a door mat or replace old, tattered ones. For a great example of fun, colorful doormats, read Barbara's recent post about doormats.
Flags can be used, but limit to either the US Flag or seasonal ones – Winter, Spring, Summer or Fall designs. No cutesy ones with sayings or initials that would personalize the house or possibly offend a buyer.
Seasonal décor, used sparingly, is a nice addition. A word of caution: If your house is on the market during any of the major holidays, avoid overly garish décor and lighting – keep it simple. Here are a few seasonal ideas:
Fall: pumpkins, wreaths, flags, potted mums, pansies, potted ornamental kale or cabbage, pillows, wall hangings or welcome signs.
Winter: potted hollies or other evergreens flanking front door, any flowers that will hold up through the winter where you live, like pansies here in North Carolina where I live. Color is especially welcome in late January, February and March.

Spring: seasonal flowers, door wreath, flags.
Summer: colorful planters, pillows, lemonade pitcher and glasses, wreaths or door hanging, patriotic decorations for Memorial Day, July 4, and Labor Day.
A few color-coordinated items and a brightly
painted door create wonderful Invite
Appeal. photo: www.bhg.com
Check your hardware. Are house numbers, mailbox, door handles, and light fixtures out of date, dirty, or need to be painted?
Do's and Don'ts:
All items should be in excellent to very good condition. Replace faded fabrics. Remove or paint badly weathered wood items like flower pots, boxes, and benches.
All flowers and plants must be maintained at least every other day, and in hot weather, every day. Water, Water, Water! Deadhead spent blooms, replace wilted plants, and change out seasonal flowers when necessary.
Be sure that the color of the items you use, coordinates or blends with the house's exterior. For example, don't use bright red and green holiday décor on a grayish-blue façade.
If you have a garage door, don't forget about the space around that. Tall planters with a seasonal display, or urns with small evergreen shrubs are nice. A metal welcome sign is another option.
Dress up the garage door.
Include good-quality outside shots of your house on the MLS/FSBO listings. Dawn or early twilight photos show the house in a different light, literally and figuratively. It's warmer and more inviting than direct sunlight. Determine how your house is position to get best light. If the front is west-facing, twilight is great. If it's east-facing, dawn is perfect. If it's north or south-facing, try early twilight.
Don't use political or religious symbols, or post election signs in the yard.
Don't use school or college "pride" symbols.
Don't use door mats, wall plaques or flags with funny or offensive sayings, or initials.
Don't use every idea on this list. Remember, the goal is to make the space feel alive, not to clutter, overwhelm, or confuse a potential buyer.
Entice those buyers!
By adding a few of the above ideas in with traditional curb appeal tactics, you can create an alluring and inviting space that entices home buyers to wonder, "Wow, if this is what the outside looks like, I can only imagine how fantastic the rest of the house must be."


Thank you, Stacey, for an info-packed guide to improving curb appeal!