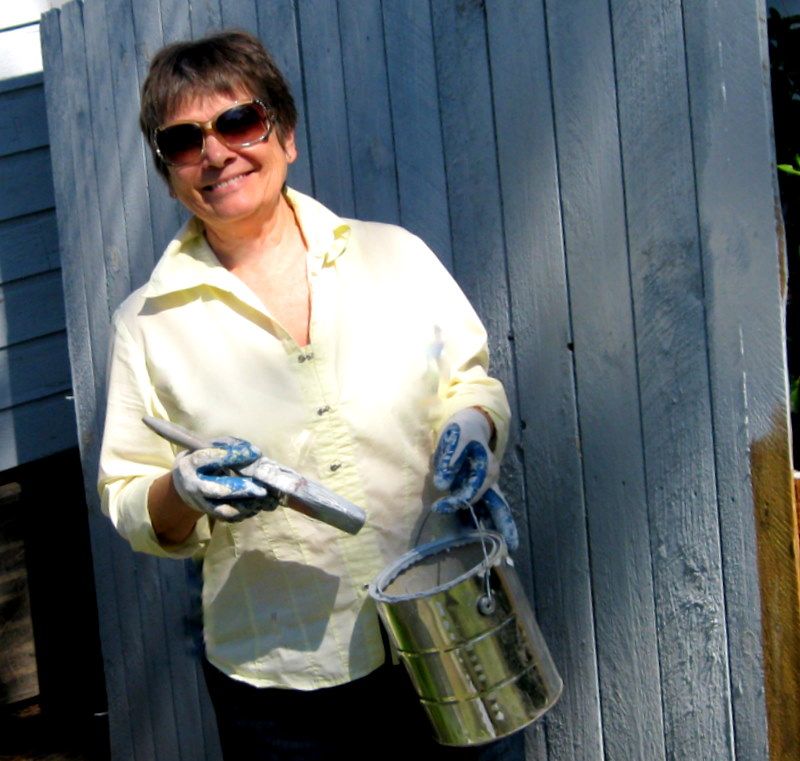 I love to paint! It's easy when you have the right equipment.
Is your home for sale? Do some rooms need refreshing? Are some wall colors dark or dated? Have you given up trying to scrub away some persistent marks? Does your realtor suggest removing wallpaper? Is your master bedroom dark purple with a lemon accent wall?
If you answered yes to any of these questions, then it's time to paint.
Compared to other home improvement projects and home staging techniques, paint returns excellent equity value for your dollar, about 148%.
My blogger friend, Stacey at Spiffed Up Spaces asked me to
guest post on her blog
last week. I decided to write about painting, and give my favorite tips that save you precious time, tips that give your next painting project the professional edge.
Jump on over to
Stacey's site
and read my suggestions, as well as her own advice. Stacey is a trained color consultant, and redesigner. Whether you are selling your home or just looking for some savvy makeover magic, she can help you revive, renew and redo your spaces.